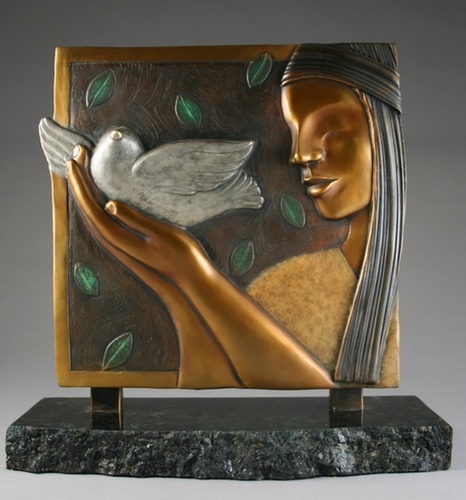 I have a wonderful selection of bronze sculptures currently available. Please go to the Bronze Sculpture page and click the image of the one you are interested in. Available work will show a PayPal logo. All other bronzes can be ordered and will take 8 to ten weeks. Currently paintings are not for sale but if you are interested in one, I can let you know when it will be available. Archives are my personal history...something that I am very proud of but not currently making For more information about my work or to visit my studio, please contact me at:
flemingart@gmail.com or 503-577-2730
PO Box 2077
White Salmon, Washington 98672
Oh,oh.......I just found out that my PalPal link is not working and my webmaster....my son.....is off camping for the weekend. Its always something!!!! If you are interested in my art please just email me and we can go from there. Have a wonderful Labor Day weekend! I will miss seeing you all at the festival. IThe festival has been my yearly check in with friends and fans for the last 24 years. You are all a abig part of my life!
And did I say that it is free shipping on the bronze sculptures anywhere in the continental US? I will also deliver to the Portland area or you can come out to beautiful White Salmon.